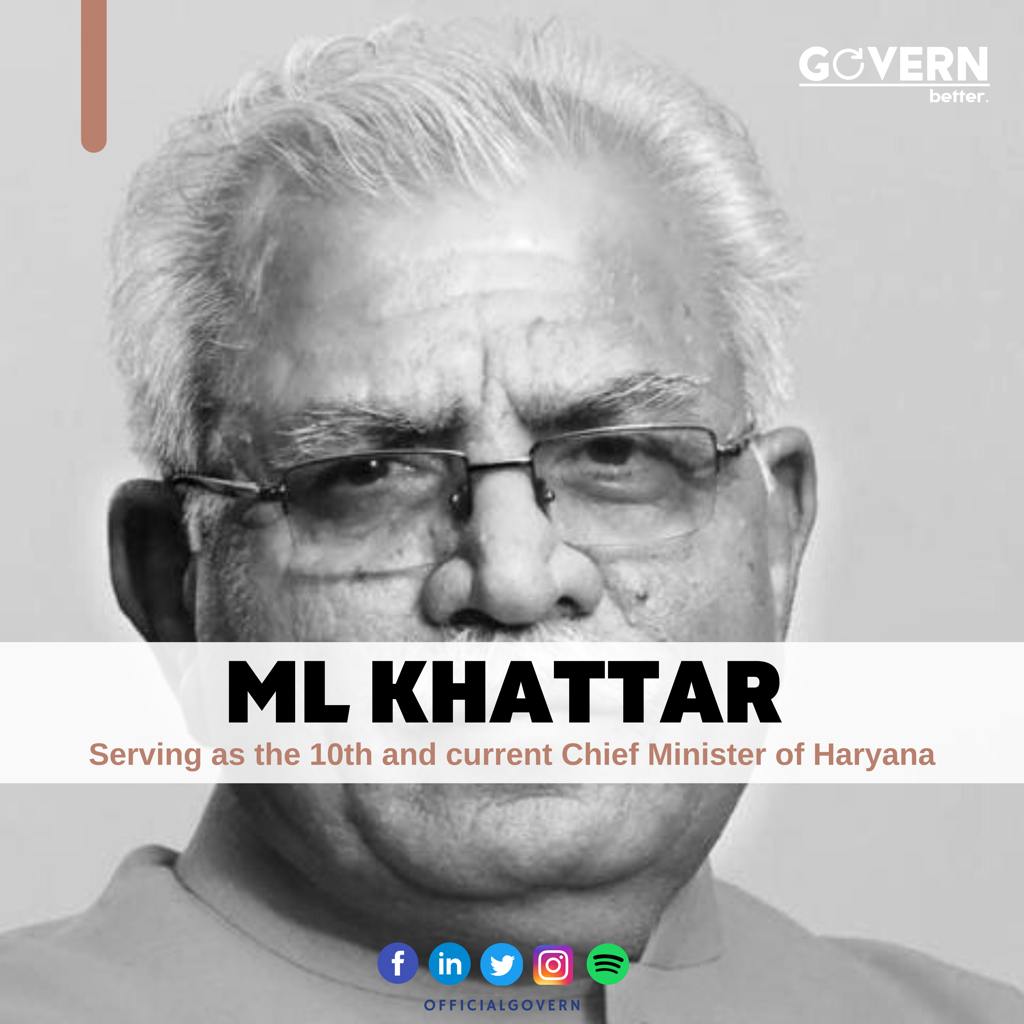 ML Khattar
#ChiefMinister series
Manohar Lal Khattar is the 10th and current Chief Minister of Haryana. He is member of the Bharatiya Janata Party and a former RSS pracharak.
He represented Karnal constituency in Haryana Legislative Assembly. He was elected the Chief Minister of Haryana in 2014 and was re-elected in 2019.
He has made many controversial statements about women like "If they want freedom, why don't they just roam around naked? Freedom has to be limited." in his election campaign for 2014 polls.
#government #politics #democracy #haryana #chiefminister #cmharyana #cmkhattar #haryanacm #news #haryanachiefminister #latestnews #haryanapolitics #bjp #rss #narendramodi
#haryanatourism #primeminister #haryanaelections