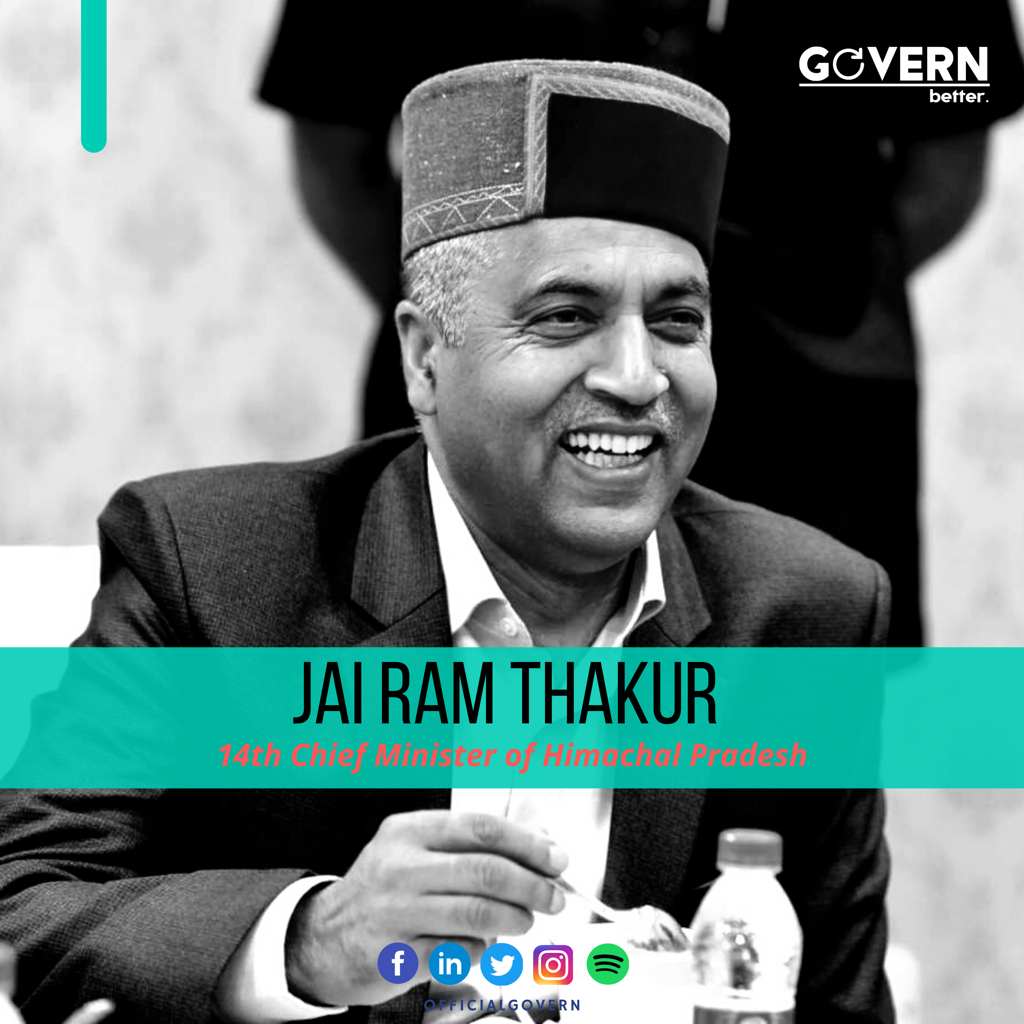 Jai Ram Thakur
#ChiefMinister series
Jai Ram Thakur is the 14th and current Chief Minister of Himachal Pradesh. He is a member of Bharatiya Janata Party.
He is a 5th time MLA in Himachal Pradesh Assembly winning continuously since 1998 and has previously served as a Cabinet Minister in the BJP Government of Himachal Pradesh.
He was also the Minister of Rural Development and Panchayati Raj from 2009 to 2012.
#government #india #indianpolitics #politics #latestnews #jairamthakur #himachalpradesh #himachalpradeshgovernment #hp #hpgovernment #hptourism #cmjairamthakur #bjp #narendramodi #primeminister #cmhimachalpradesh #himachal #himachaltourism #himachaldiaries #chiefminister