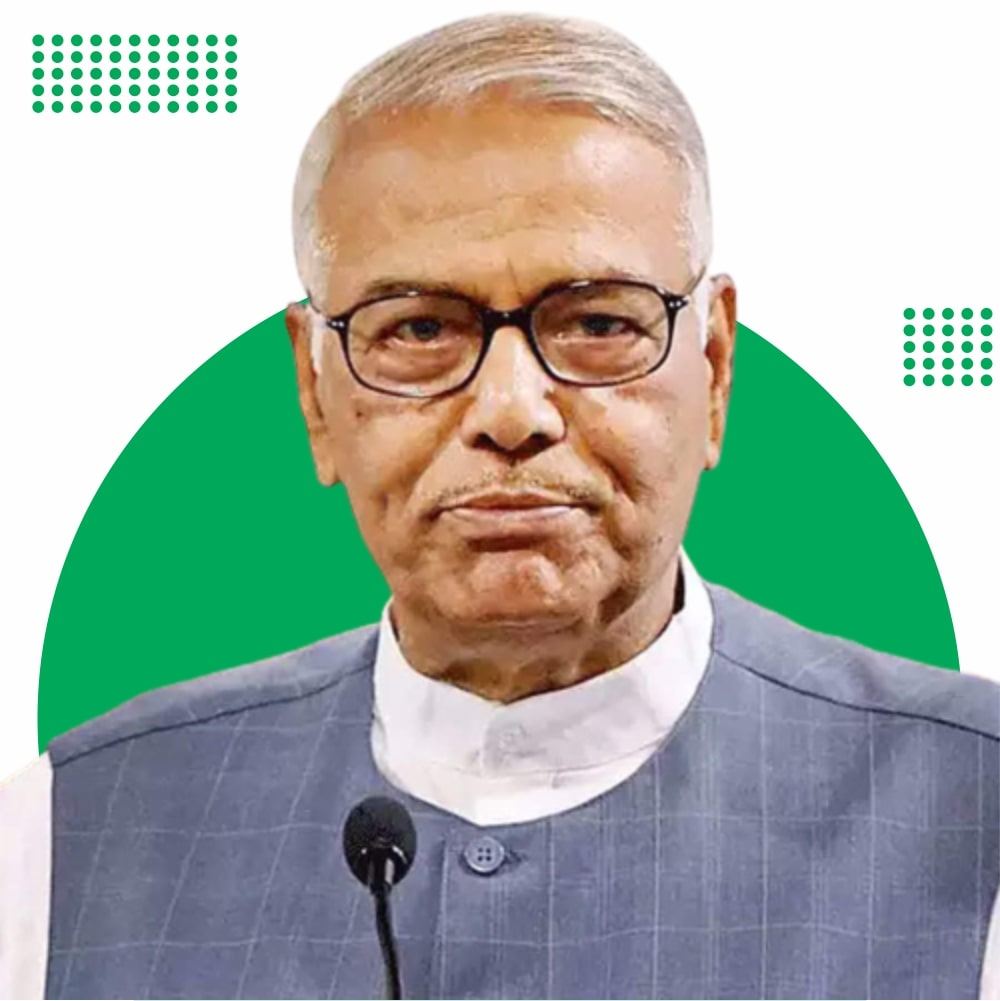 Yashwant Sinha
Born in Patna, Yashwant Sinha joined the IAS in 1960 and remained a bureaucrat till 1984. He went on to become the finance minister in Chandra Shekhar's union cabinet in 1990-91 as a member of the Janata Dal, before switching to the BJP and serving as finance minister and external affairs minister in the BJP-led NDA government under Atal Bihari Vajpayee.
In 2018, he quit the BJP as a result of differences with the current party leadership. His son Jayant Sinha is the minister of state for civil aviation.
Recently, he made his own political front known as United Democratic Alliance to make entry in Bihar Politics.
#Politics #Indianpolitics #trending #reelsvideo #viralreels #feelitreelit
 #reelkrofeelkro
#reels #reelsinstagram #reelitfeelit #reelkarofeelkaro #reelsindia #reelvideo #reelsviral #reelsofinstagram #politicalreels #latestnews #currentaffairs #reel #BJP #BJP4india #bureacracy #yashwantsinha #atalbiharivajpayee #vajpayee #BJP4UP #trendingnow #politics
View this post on Instagram