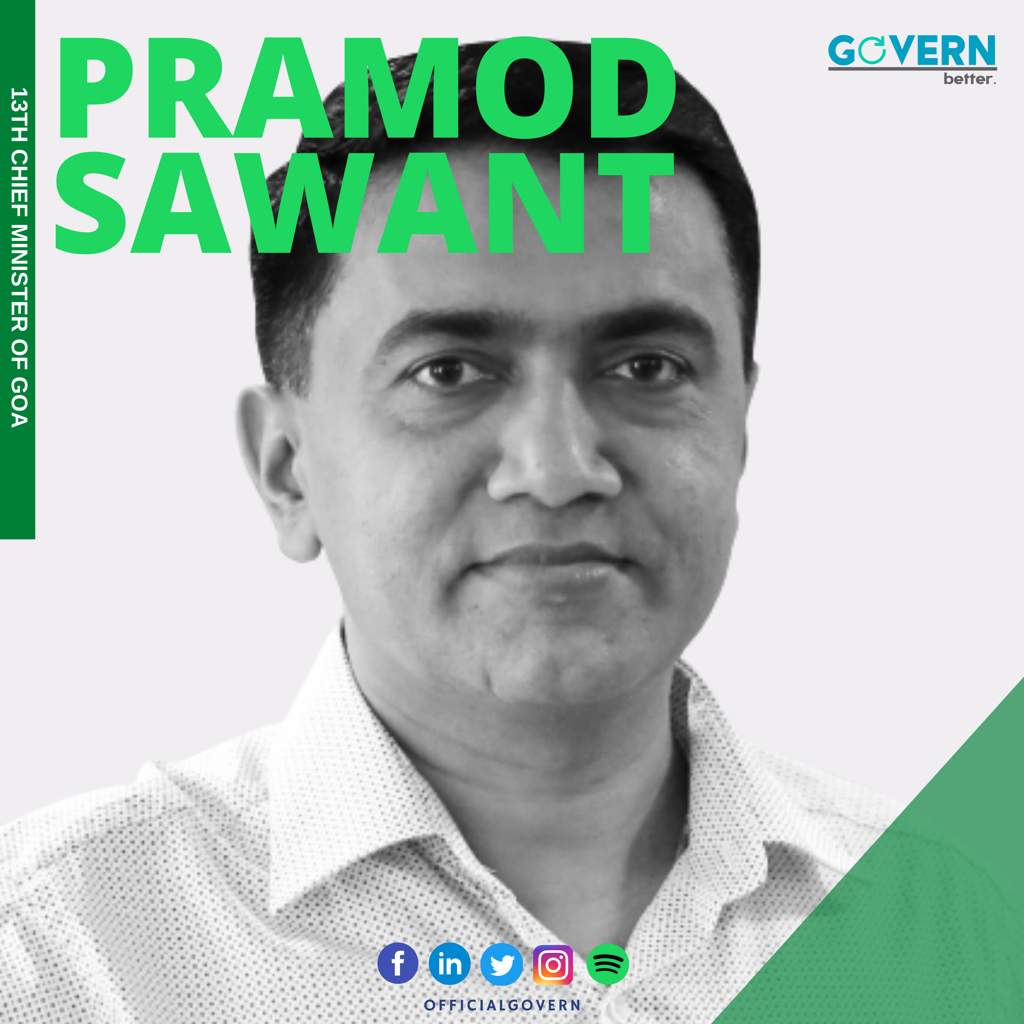 Pramod Sawant
#ChiefMinister series
Pramod Sawant is the 13th and current Chief Minister of Goa. He is a member of the Bharatiya Janata Party, representing the Sanquelim Constituency.
He obtained a Bachelor of Ayurveda and a postgraduate degree in Master of Social Work.
He started his electoral career when he contested the 2012 assembly election. He won the constituency in 2012 and then again in 2017.
On 22nd March, 2017, he was elected as the Speaker of the Goa Legislative Assembly. Later, on 19th March, 2019 he was sworn as the Chief Minister of Goa.
#goa #goadiaries #goapolitics #goacm #goachiefminister #chiefministergoa #cmgoa #pramodsawant #cmpramod #goatourism #goanews #politics #bjp #narendramodi #elections #elections2019 #latestnewstoday #indianpolitics #politics #latestnews