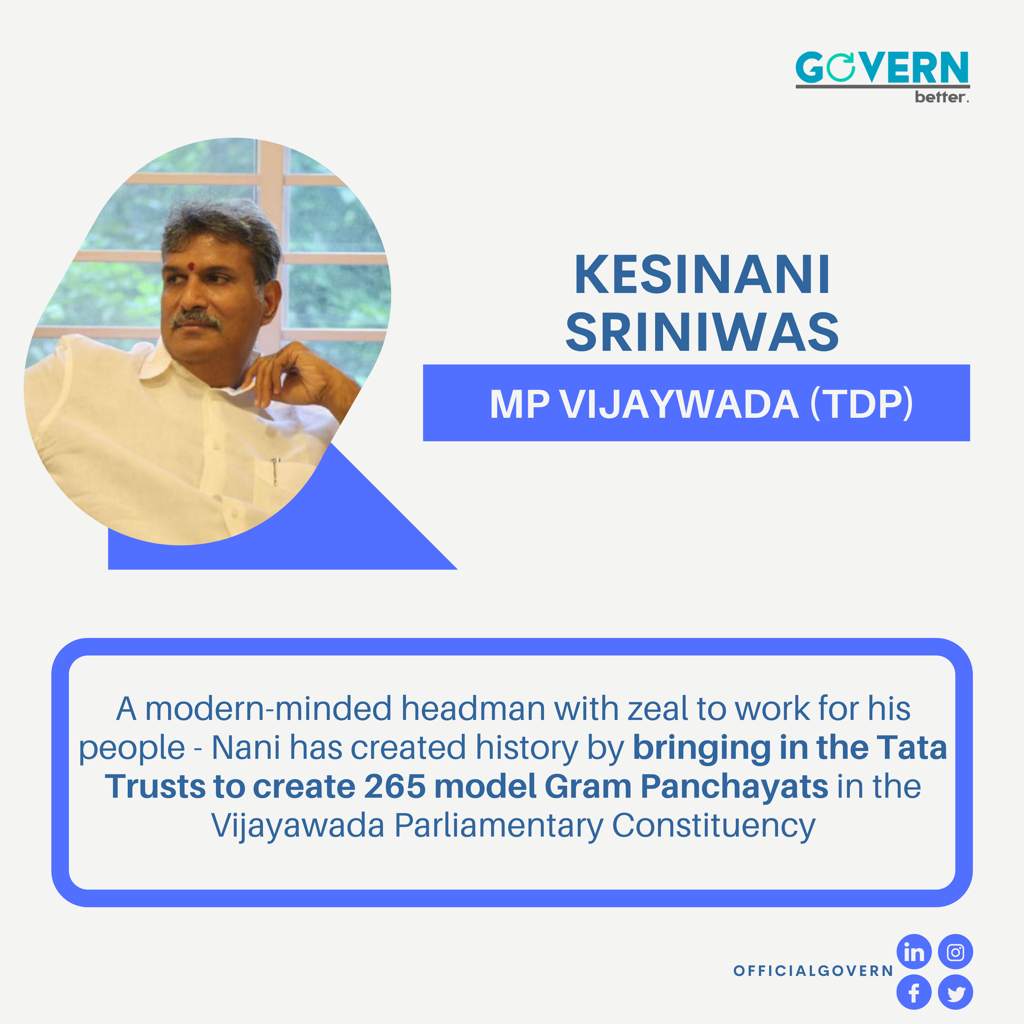 Kesinani Sriniwas
#BestpracticesbyMP
Through this series, we'll bring forth innovative initiatives taken by Members of Parliament in their Constituencies.
Episode #1
Kesinani Sriniwas- MP Vijaywada
He created history by bringing in the TATA Trusts to create 265 model Gram Panchayats in the Vijaywada Parliamentary Constituency.
His key initiatives include Gram Yojna, Swastha Kutumbam & Internet Saathi.
#innovation #governance #leadership #socialimpact #mp #kesinanisriniwas #vijaywada #mpvijaywada #mop #innovativeinitiatives #telugudesamparty #andhrapradesh